Product details
Description:
Modern Executive Office Desk
Code:
LK-ST001F
Available Types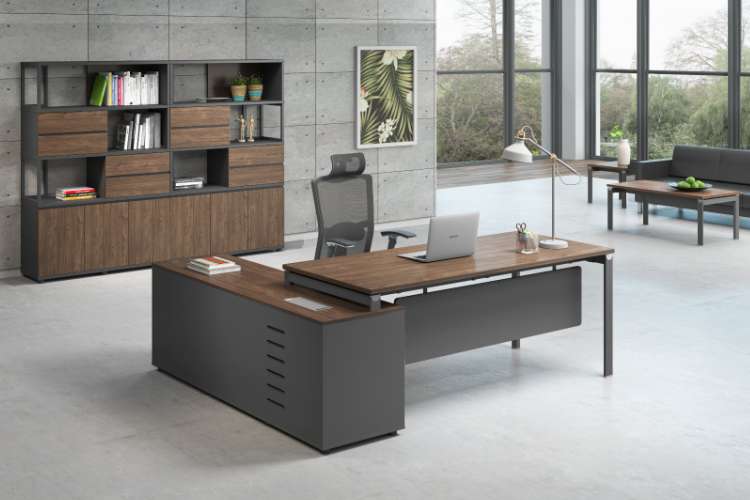 Commercial grade melamine desk top.
High quality aluminum alloy profile with oxidation treatment on the surface and has great security and durableness.
Wire pipes could be set in the Left and Right of the washboard,and electric outlet board could be installed on the surface of the washboard in order to meet the wire installation requirement of any working places.
Fixed three drawer pedestal,lockable.
Supplied in flat-pack form.
Easy for assembly.
Custom Design:

We know that one size does not fit all, so we offer you the opportunity to customize most items to suit your needs.
Pls reach out to one of our friendly sales consultant and let us know better about your idea and designs you want to have.
Available Colors:
We have wide choices upholstery material for fabric, vinyl and real leather.
For standard material, pls contact our friendly sales consultant to get the available options for you to choose from.
For custom material, We accept COM orders.